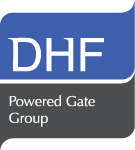 As part of our on-going development and relationship with supplier ASO Safety Solutions, EasyGates Direct has recently opened a new training facility housed within our offices in the West Midlands. The facility is equipped with full size automated gates demonstrating all of our safety equipment range and is suitable for groups of up to 20 delegates. Half or full day courses are now available to manufacturers, installation and maintenance companies covering the following disciplines:
Understanding Machinery Directive (2006/42/EC)
Understanding and implementing BS EN13241-1 product standard for gates & doors
Specifying, installing & maintaining ASO Safety edges & control equipment
Training can be held at EGD's premises, the customer's own premises or sometimes even on site – the most practical of environments.
EGD are happy to train on other topics and have dedicated training facilities at their premises in the Midlands. For further details contact them on 0845 054 5070.
Force Testing
EGD is now offering Free Force Testing and Safety Training to its customers. Combined with the new low cost force tester, EGD is helping equip the industry with the right tools and knowledge to do their job to EN regulations.
Plug'N'Sense
Training can also be given on self-assembling ASO 'Plug n Sense' Safety Edges. These are by far the easiest way to produce a high quality safety edge on site to exact dimensions. Since release last year this system has quickly become the installers' choice.